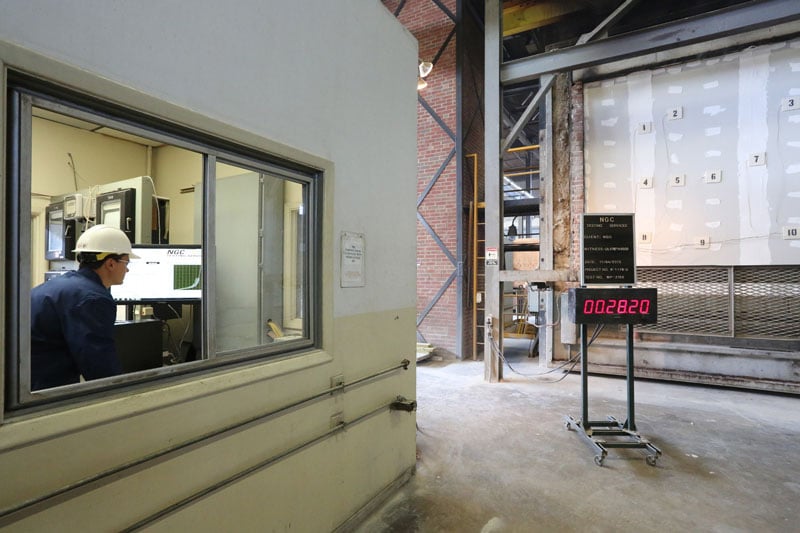 Testing Services
Various physical testing services.
Development of customized test programs to evaluate materials and products.
Assistance in overall project by providing precision construction of test specimens by qualified and experienced technicians, and materials acquisition services.
Capabilities for large material handling and test speciman storage facilities.
Instron Universal Testing - Compression, tensile and flexure strength testing. 60,000 lb capacity.
Large Environmental Rooms - Controlled temperature/humidity. 90° F/90° R.H. 70° F/50° R.H.
Large-scale ovens.
BLOG ARTICLES
Stay Updated
The NGC Testing Services team has decades of experience providing efficient and cost-effective solutions for full-scale fire, acoustical, structural/building envelope, and analytical testing. Stay up to date with our recent blog articles and sign up for our quarterly newsletter.
OTHER SERVICES
Additional Testing Services
GET IN TOUCH
Schedule An Appointment
Have questions about our testing services or facilities? Ready to schedule a test? Our team of testing experts is ready to help.