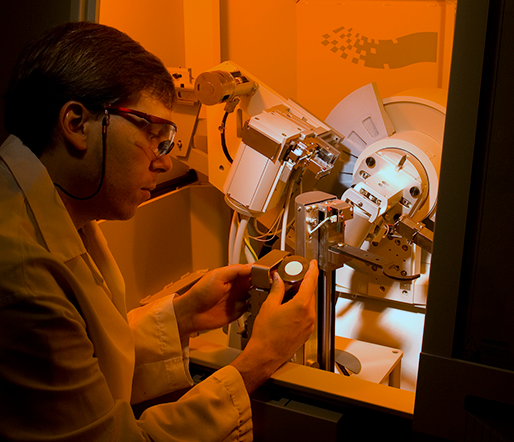 Testing Services
NGC Testing Services has a range of advanced equipment for the analysis, identification, and measurement of a wide range of materials. We offer the following facilities for analytical and physical property testing.
TEST CAPABILITIES
Analytical / Physical Test Standards
ASTM C518 - Steady-State Thermal Transmission Properties by Means of the Heat Flow Meter Apparatus (R-Value)
This test method provides a rapid means of determining the steady-state thermal transmission properties of thermal insulations and other materials.
ASTM E96 - Water Vapor Transmission
These test methods cover the determination of water vapor transmission (WVT) of materials through which the passage of water vapor may be of importance, such as paper, plastic films, other sheet materials, fiberboards, gypsum and plaster products, wood products, and plastics.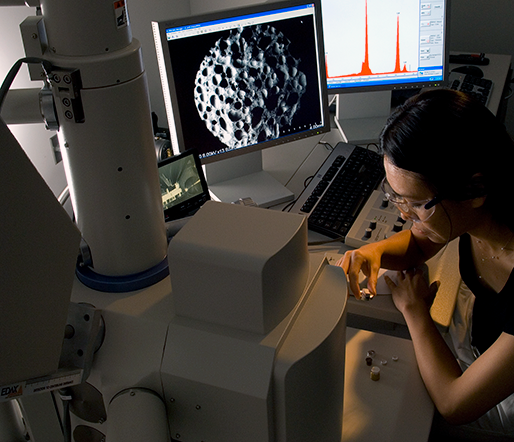 RESOURCE
NGC Testing Services Brochure
Over the past 55-plus years, we've run a lot of tests. Our NGC Testing Services brochure provides an overview of our company, our testing services and test capabilities, and a look into our facilities. Discover why NGC Testing Services is the best in test!
OUR FACILITIES
Analytical Testing Facilities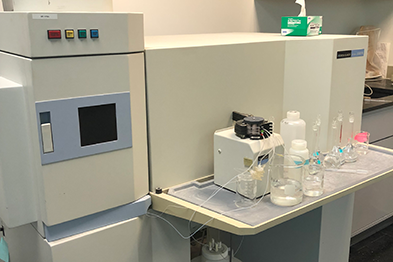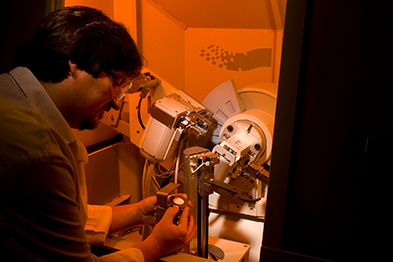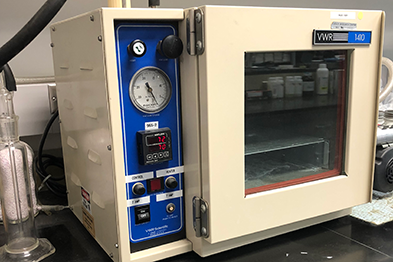 X-Ray Diffraction
Uses x-ray beam diffraction to determine crystal structure.
For evaluating:
Composition of crystalline minerals such as:
gypsum, lime/calcite, quartz, crystalline clays
Scanning Electron Microscope (SEM)
Uses electron beam to provide high-resolution images of materials at high magnification.
For evaluating:
Surface details
Topography
Particle size
Energy Dispersive X-ray Spectroscopy (EDS)
Attachment to the SEM to detect and map elements in the sample.
For evaluating:
Elemental composition
Contaminant mapping
Particle Size
Determination of particle size distribution of the sample.
For evaluating:
Particle size distribution
Quality control of powders
FTIR
Uses infrared light to detect the presence of specific chemical groups.
For evaluating:
Organic components and contaminants
Basic building blocks of chemicals
Moisture Content
Uses weight loss to analyze moisture content.
For evaluating environmental conditions of:
Mineral Analysis
Approximate mineral composition based on results from several methods.
For evaluating:
Mining samples/Drill cores
Rock composition
Inorganic based materials
BLOG ARTICLES
Stay Updated
The NGC Testing Services team has decades of experience providing efficient and cost-effective solutions for full-scale fire, acoustical, structural/building envelope, and analytical testing. Stay up to date with our recent blog articles and sign up for our quarterly newsletter.
OTHER SERVICES
Additional Testing Services
GET IN TOUCH
Schedule An Appointment
Have questions about our analytical/physical testing services or facilities? Ready to schedule a test? Our team of testing experts is ready to help.